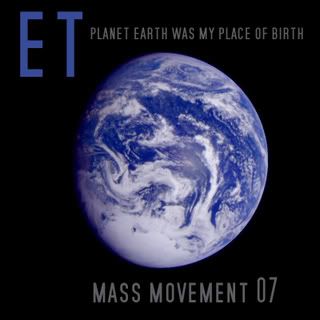 CLICK COVER ART TO DOWNLOAD
What up everybody!

So here's a little mixtape I cooked up in November 07 for my friend Luisa's birthday and to baptize my newly arrived Rane TTM-56 mixer. (The best mixer ever made by humankind)

It's just a collection of jams that I was feeling, since I hadn't made a mix in over a year. This one's for the people y'all..
PLANET EARTH WAS MY PLACE OF BIRTH pt. 1
1. Tempreezy - Babu
2. When I Die - Motherlode
3. Think Twice - INI
4. Smiling Billy Suite Pt. 2- The Heath Brothers
5. Do Your Thing - Trinidad and Tobago Steel All Stars
6. Everlasting Bass (ET Remix) - Rodney O & Joe Cooley
7. I Believe In Miracles - The Jackson Sisters
8. Keepin' The Faith (break) - De La Soul
9. Saturday Love - Cherelle feat. Alexander O'Neal
10. The Telephone Call - Kraftwerk
11. I Would Die 4 U - Prince
12. Young Folks - Peter, Bjorn & John
13. Mishaps Happening - Quantic
-ET